It's time for another UBuildIt collection! Farmer's Market is our latest U Build It! project designed for you to build your own collection. This collection boasts over 50 fabulous products created by 10 designers. With a yummy palette of the colors found during a trip through the local farmer's market in the fall, this collection offers a wonderful variety of papers and elements perfect for scrapping your autumn season photos.
All products in the
U Build It category
are value priced at $1 or $2 for a limited time only. Mix and match your own sets!
I have created 4 products for this collection: 2 paper packs and 2 element packs that work great together. My products are each just $1, so head on over to my store and pick these up right away!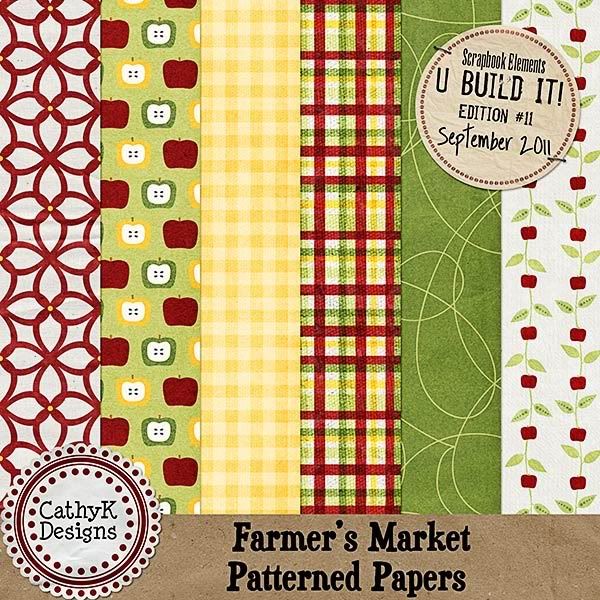 Thanks for looking, and have a great day!
Cathy