It's $2 Tuesday, and I have 2 kits available today, September 23, for just $2 each. Read on for all of the other sales, special events, and a FREEBIE that I need to tell you about.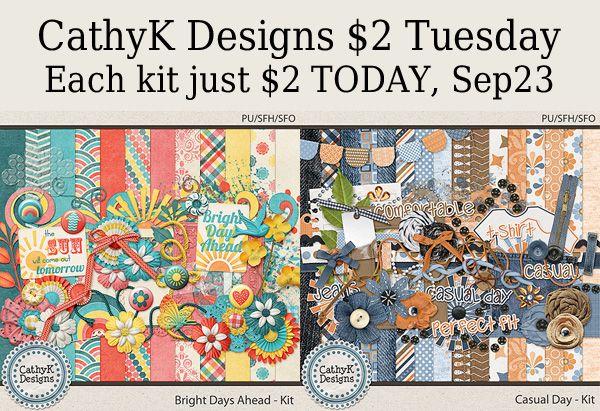 Bright Days Ahead: Gotta Pixel GingerScraps
Casual Day: Gotta Pixel GingerScraps
GingerScraps is turning 6! To celebrate, there is a lot going on. First of all, my GingerScraps store is 40% off. There's also a special $1 Bake Sale, a Scavenger Hunt, 2 Free with Purchase Deals, and a Facebook Hop! Check the Birthday Bash Forum for more details.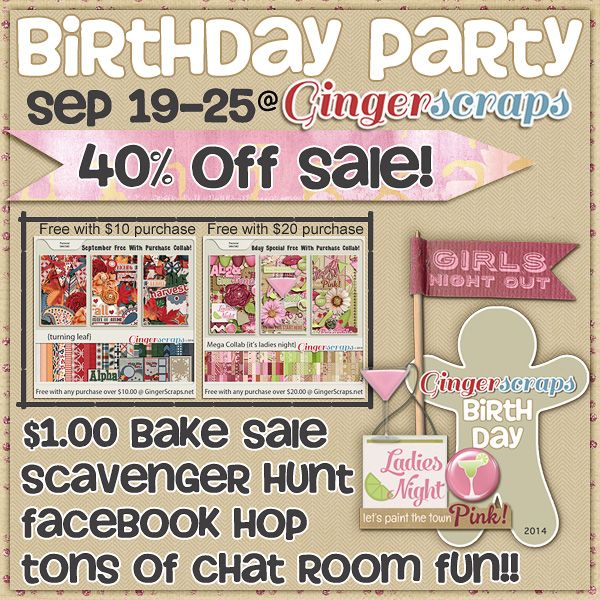 I have 3 full kits in the special GingerScraps Birthday Bake Sale for just $1 each, Sep. 19-25!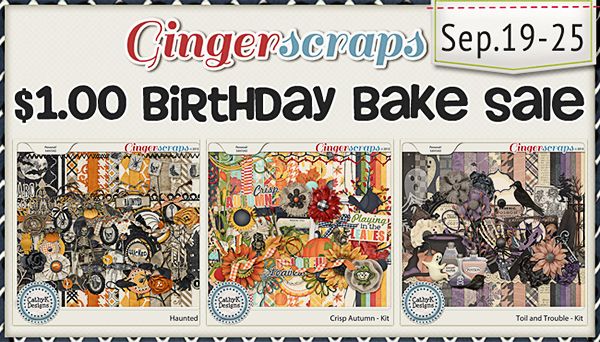 There's a great Scavenger Hunt going on. You can win a shop collab of your choice from the GingerScraps Designers by finding all of the gingerbread men hidden in the store.
We also have a special birthday Free With Purchase! With any purchase over $20.00 you will get a HUGE It's Ladies Night Mega Collab! It contains:
1 Full Alpha,
118 Papers,
151 Elements, and 3 templates.
This is in addition to the normal monthly Free-With-Purchase kit that is available free with a $10 purchase.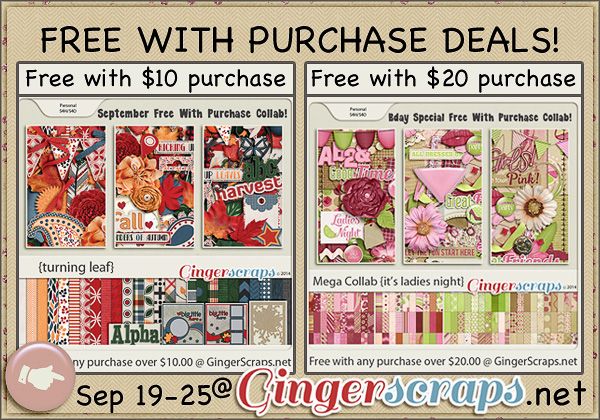 And, finally, the GingerScraps designers have put together a HUGE Facebook Freebie Hop for you!
Go to my Facebook Fan Page to download my mini kit, then follow the other stops to get all the parts of this amazing collaboration!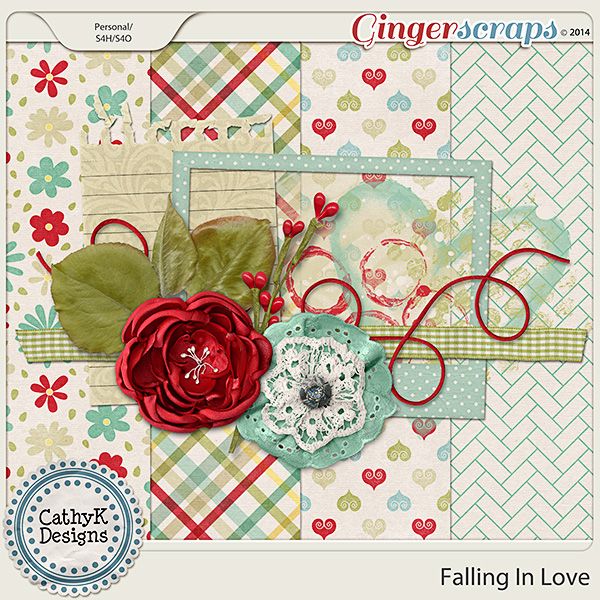 Thanks for reading, and have a wonderful day!!
Cathy
P.S. I will have another Facebook Freebie available tomorrow!