Hello, and Happy Thanksgiving to my friends and fans! I hope you all had a wonderful day yesterday! Are you all out shopping for Black Friday deals, or maybe sitting by your computer all cozy and comfy searching for online sales? My only Black Friday shopping will be online, and I'm looking forward to finding some great deals. I'm also working on some new GingerScraps Buffet products that will be released on December 1.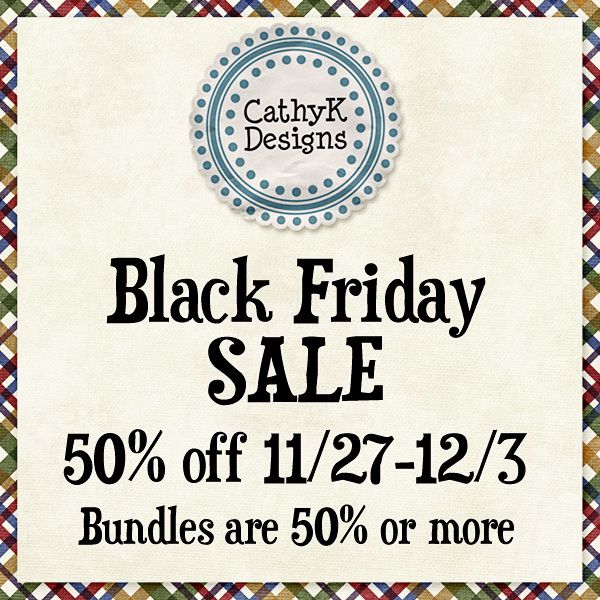 My Black Friday sale is on! 50% off in both my stores through December 3. There will be an extra discount available exclusively to my newsletter subscribers. Newsletter will be sent shortly to all subscribers, then periodically throughout the sale period to new subscribers only, so you still have time to sign up and get the extra discount.
GingerScraps |
Gotta Pixel
Here is a little peek of my December Buffet products. Comment here if you'd like a chance to win it. When you comment, please give me a way to contact you (it can be email, Gotta Pixel or GingerScraps forum, or Facebook, or come back and check my blog Monday to see if you're a winner. I don't have access to your email address when you comment here.
Thank you so much for reading and for being such wonderful customers! I am so thankful for all of you!
Cathy