Go Hiking - Grab Bag is now available exclusively at GingerScraps for just $5 through September 24. This collection was designed to work with my Go Camping collection. Grab Bag includes a huge kit with 25 papers (15 patterns and 10 solids), a full alpha in 8 different colors, a set of 25 flair, and 2 sets of extra papers (4 patterns, each in 11 different colors).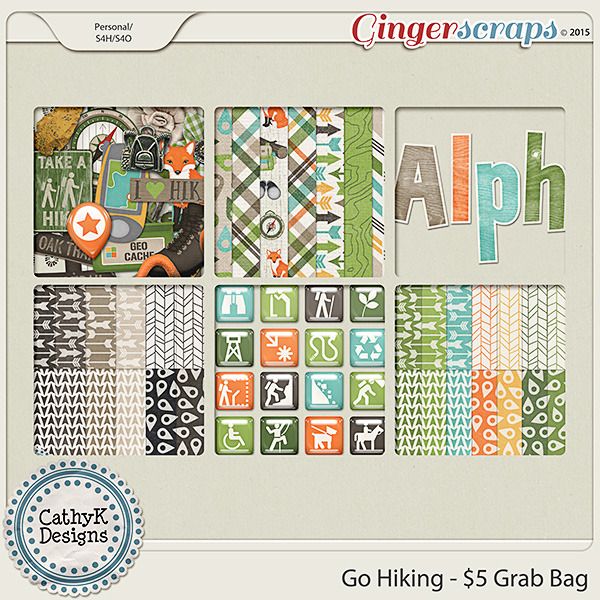 GingerScraps is turning 7! To celebrate, we have all sorts of fun planned. First,
my store
is 40% off, except bundles (which are already discounted 40% or more) and my Grab Bag.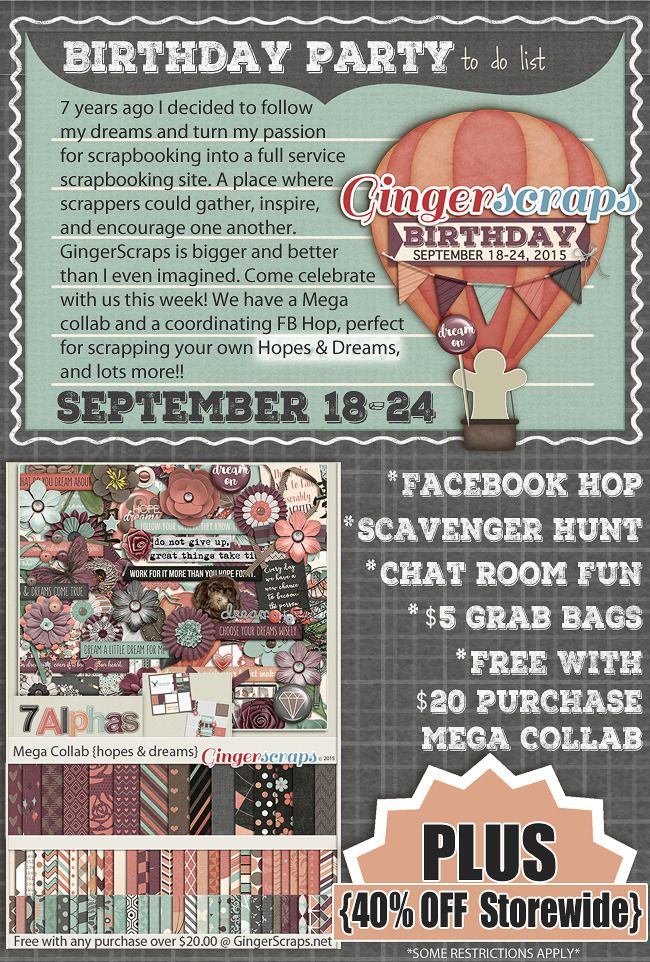 We also have a special birthday Free With Purchase! With any purchase over $20.00 you will get a HUGE Hopes & Dreams Mega Collab! It contains:
7 Full Alphas
82 Papers
144 Elements
2 Templates- PNG, PSD, PAGE, and TIF file formats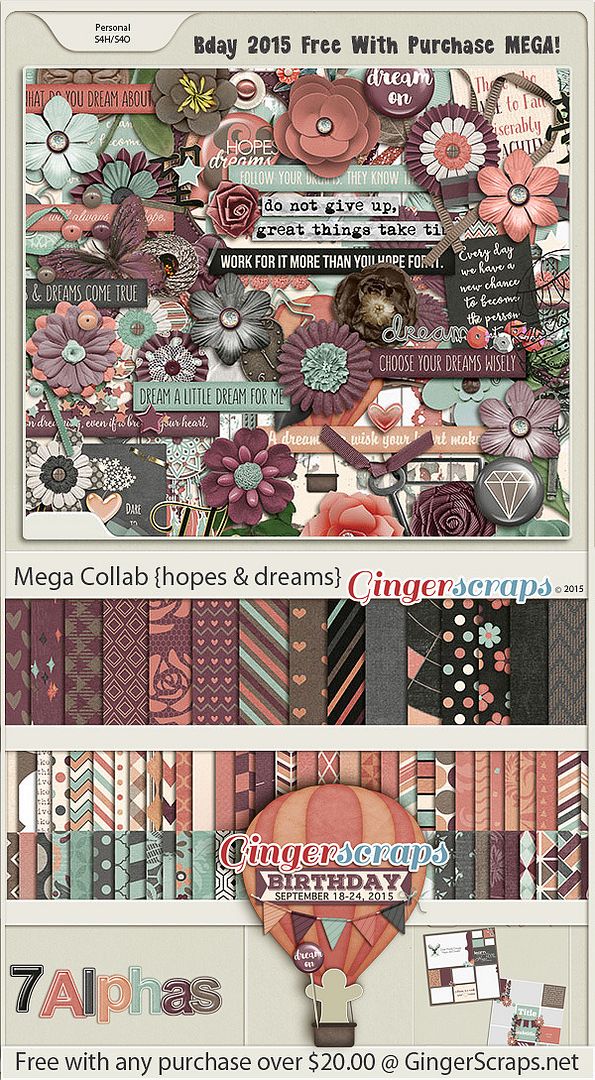 Here is a Full Chat Room Schedule, print it out so you don't miss a single chat!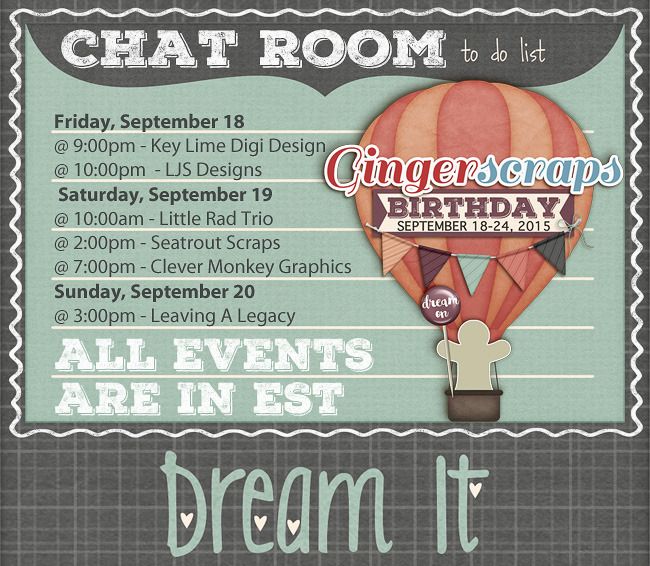 To celebrate GingerScraps birthday, many of the designers put together a Facebook Hop of pocket scrapping goodies that coordinate with our Hopes and Dreams Mega Collab FWP kit. You can find my contribution here on Facebook (note that you do not have to "like" my page in order to download my free template). Check the forum here to see a full list of stops on the Facebook Hop.
Hope you have a fantastic weekend!