It's $2 Tuesday! Get 2 of my Halloween kits for just $2 each, and get all the addons for just $1 each TODAY, October 6! I've also decided to extend sale pricing on my new All Hallows' Eve buffet kit for a day, so you can still get that kit at GingerScraps only for just $2 today as well.

at Gotta Pixel: Haunted Toil and Trouble
at GingerScraps: Haunted Toil and Trouble All Hallows' Eve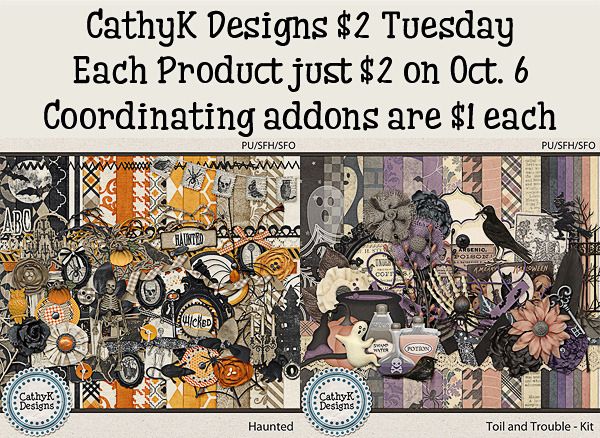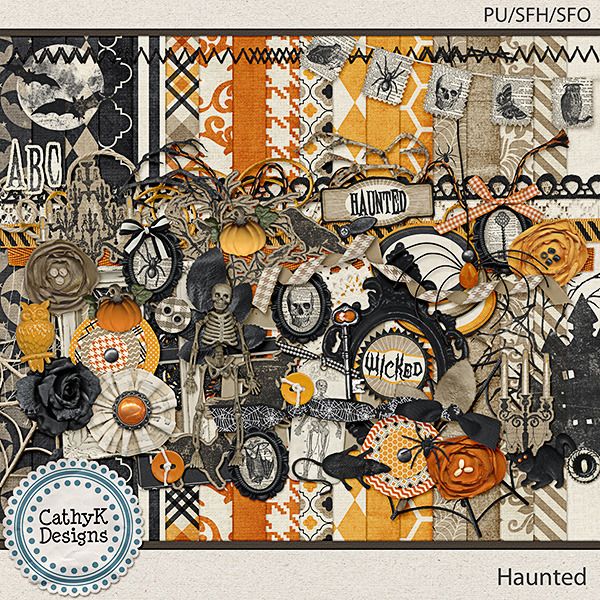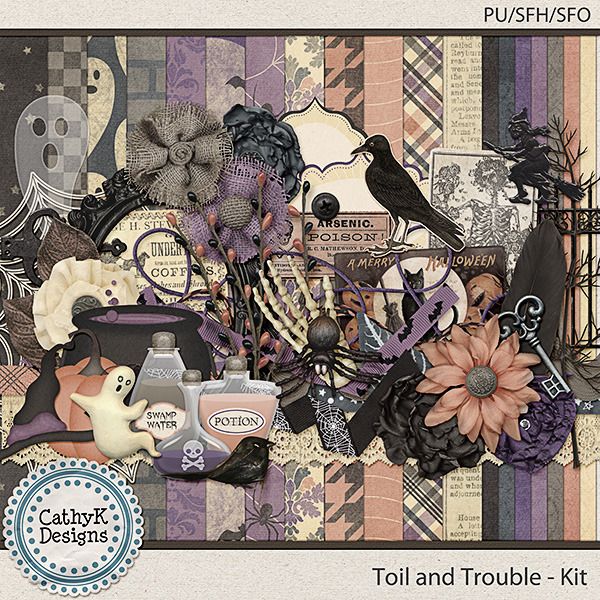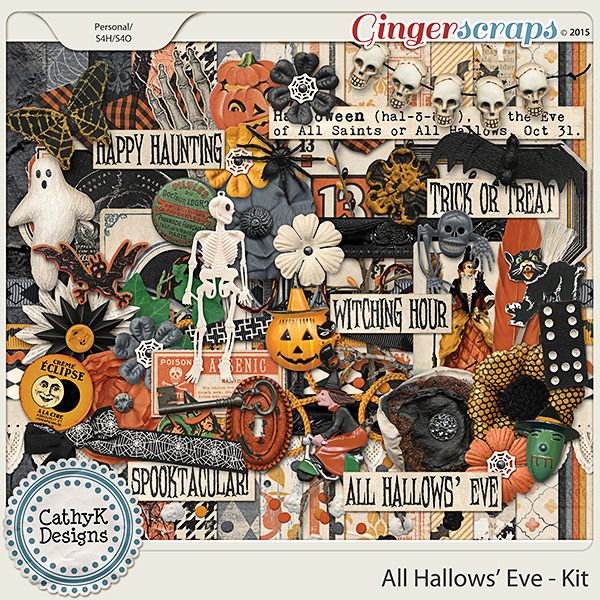 Hope you all have a wonderful day!
Cathy