Hi again. Wow, I don't update this blog very often, do I? It looks like about every 2 weeks. I have some papers for you today. I have some ideas for elements, so they'll probably be ready in a couple weeks. These coordinate with Digitreats RunABC Kit. You should check her
blog
, because she has the RunABC and two other kits that she's adding onto periodically.
Now, these papers are a bit experimental - they don't necessarily all go together very well style-wise, though they do color-wise. I was experimenting. Please, pretty please, let me know which ones you like and/or which ones you don't. I know I have my favorites, but I want to see what you all think. Hopefully, you can use some of them.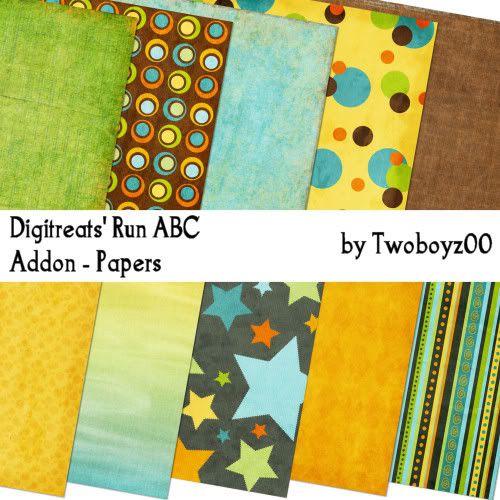 You can download the papers
here
.
PLEASE don't share this link or upload my kit to any filesharing sites. Just send people to my blog to download. And if you use this in a layout, I'd love to take a peek! And thank you so much for your comments - I love reading them!