Today is the last day to get 40% off on most of
my store
!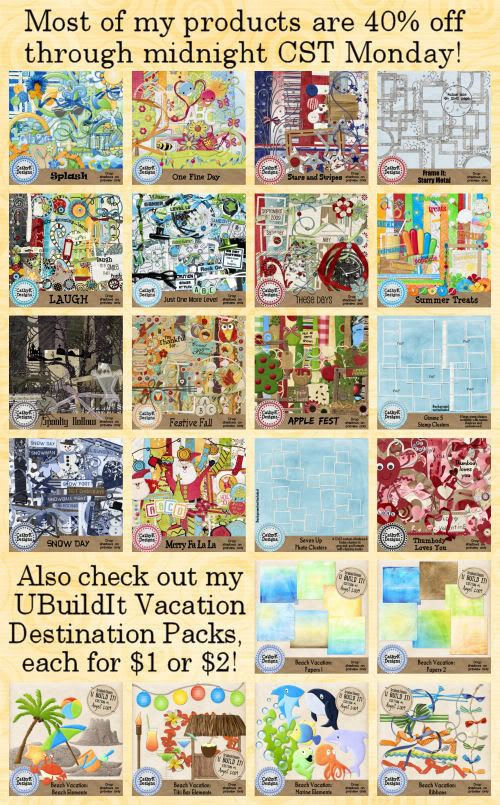 Here are a couple more layouts using
Campfire Stories
, which is 40% off through the rest of the day today!
by Lainey:
by Debbie:
And Kay created a wonderful quickpage for you from one of her layouts that I showed you yesterday! Download
here
.
Thank you for looking, and I hope those of you in the U.S. have a fabulous Labor Day!