Nothing new from me today. I'm in the middle of recovering from a hard drive crash and re-installing everything. I did want to remind you of today's 40% off sale.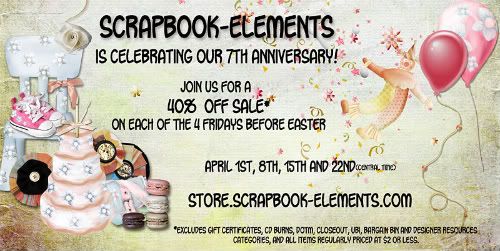 April 1st, 8th, 15th and 22nd (central time)

*Sale excludes gift certificates, CD burns, DOTM, Closeout, UBI, Bargain Bin and Designer Resource categories plus all items regularly priced at $2 or less

Hope you all have a fantastic weekend!