Happy St. Patrick's Day! How about a couple $2 kits to celebrate? Each kit is just $2 today, March 17.
CHANCE TO WIN BIG!!!
You could win a kit from over 20 GingerScraps designers! Check out the forum here at GingerScraps to find out how. Good Luck Everyone!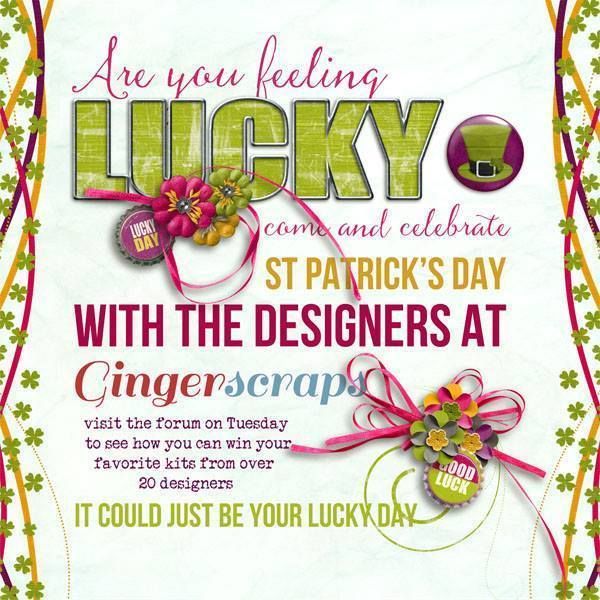 Have a great day!!
Cathy